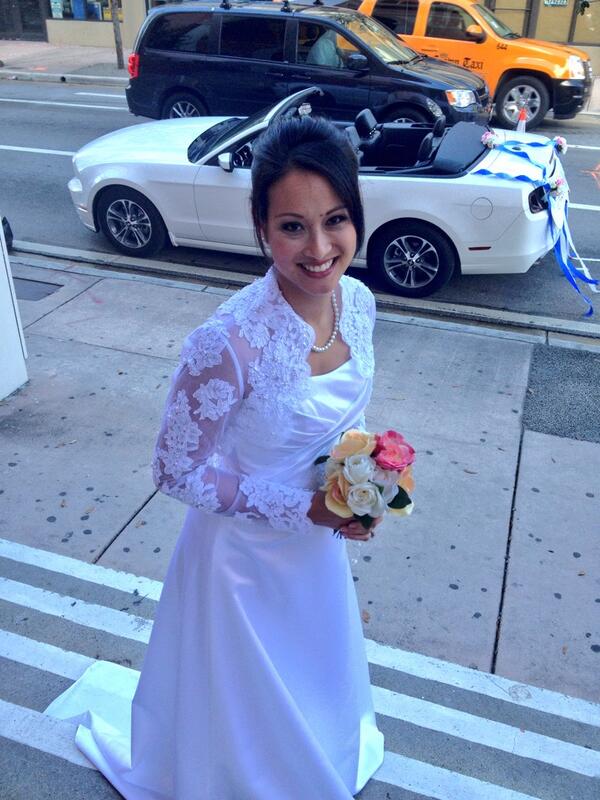 I recently booked a shoot in a Miami, and my role was none other than as a "bride!" I have yet to actually be a real life bride and had never even tried on a bridal gown before, so I was looking forward to the experience. We worked on location in downtown Miami, and the scene was pretty simple, bride and groom in convertible…just married, waving goodbye to their guests, as they drove off into the sunset!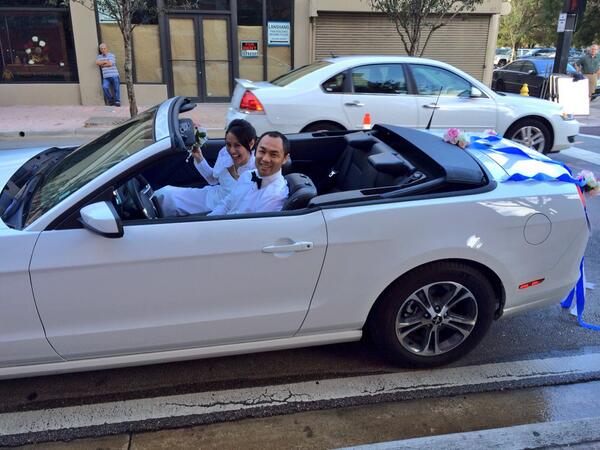 And — here is a photo with my entire "wedding party," on set! 😉
Be on the lookout for my "wedding day" image in print coming to nationwide displays at Mobil Gas Station near you!