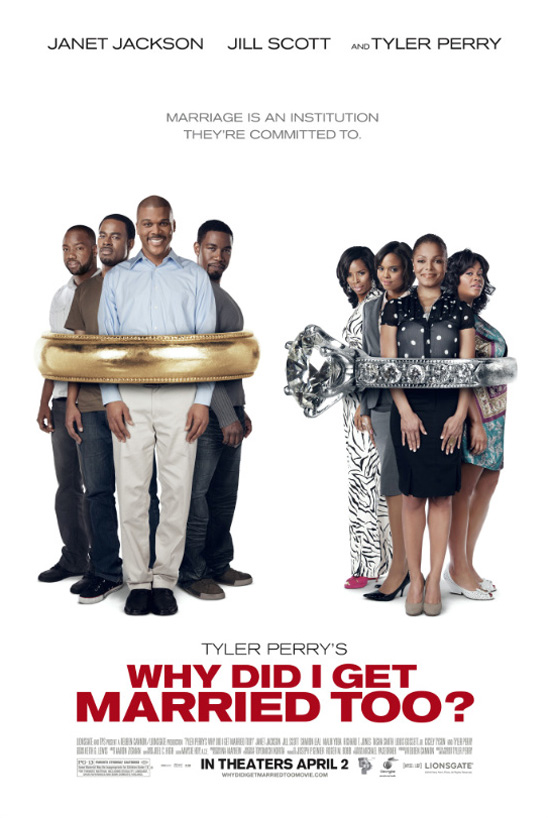 I had the pleasure of traveling to the Bahamas for the Bahamian red carpet and first international premiere of "Tyler Perry's Why Did I Get Married Too?" I shared some of my photos and talked about the trip in an earlier blog Eleuthera and in this post I'm sharing my red carpet interviews with Tyler Perry, Sharon Leal and Michael Jai White. I didn't go all out with these edits, but I still wanted to share what they had to say about filming in Eleuthera and the movie itself.
First up, Tyler Perry explains why he chose Eleuthera as a location…
And Michael Jai White talks about what it was like to film in the Bahamas and what it's like to play Tasha Smith's husband!
Finally, Sharon Leal shares how she feels about the Bahamas premiere and her experience shooting there.
Following the red carpet at Atlantis on Paradise Island, we all got to sit down for the Bahamian premiere of the film. The black tie event was well-attended and the theater was packed! Unfortunately for me though, it was a little on the cold side and the seating they had for media was uncomfortable..so not sure if that weighed on my feelings for the movie or not. Obviously the scenery in the film where the tropical beaches are the backdrop are gorgeous and tranquil, and it's a little more exciting that I can say I've visited the actual place where it was shot! On the other hand, I think I liked the first one better, this one just seemed abrupt at times and the characters had changed so much from the previous movie…it just didn't flow as well as I'd have liked! That being said, I'll have to watch it again when I'm not in my dress and can focus better. Don't get me wrong, it is a good story with lessons to be learned…I mean let's be real, relationship topics can go on and on! The film does have great moments and Tasha Smith pretty much steals every scene she's in! I found myself thinking..I'm not that bad, am I!?!? haha