I picked up Jadakiss – The Last Kiss last week and I LOVE IT! I highly recommend it, especially for hip hop fans…just listening to it really made me feel like he's bringing East Coast Hip Hop back…not to mention I hear Cam'ron will be back very, VERY soon too, as he's shooting a new music video this week! FYI… I don't really purchase much music, and this was money well-spent! MUAH!!
See me interviewing him above On the Flipside for NBA All-Star in Phoenix.
CLICK ON LINK 2 DOWNLOAD – http://sharebee.com/1b99c6e6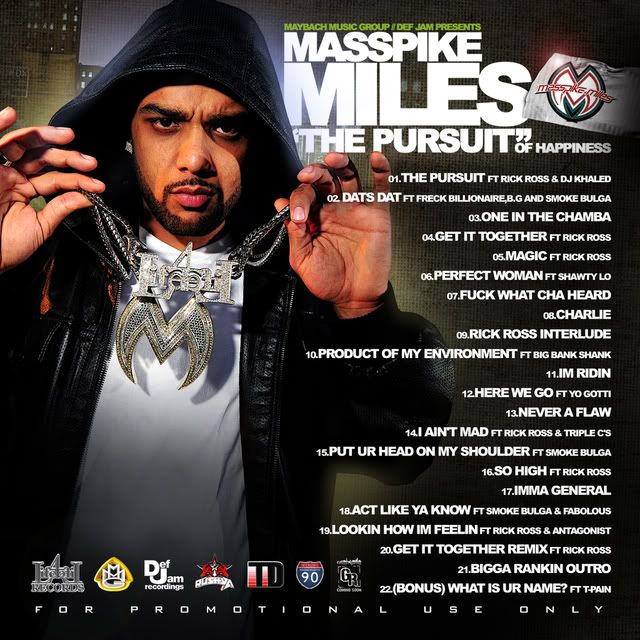 Also in my rotation is Masspike Miles – he's Rick Ross' R&B artist under Maybach Music Group…and you can download his R&B mixtape for FREE by clicking the link above. It's got R&B, hip hop and a little bit of that Reggae flava too!