I spent part of the 2nd day of 2014 at the HEAT vs. Warriors game at American Airlines Arena.
It's only once a year (NBA season) when my hometown, Bay Area, Golden State Warriors make it to South Florida, and after many years of struggles and heartache for fans, the team is finally competing (and beating) the competition! Plus, I have to make sure to show some "California Love" …so, it was exciting to see the team in action in Miami and to represent & support a team I grew up watching!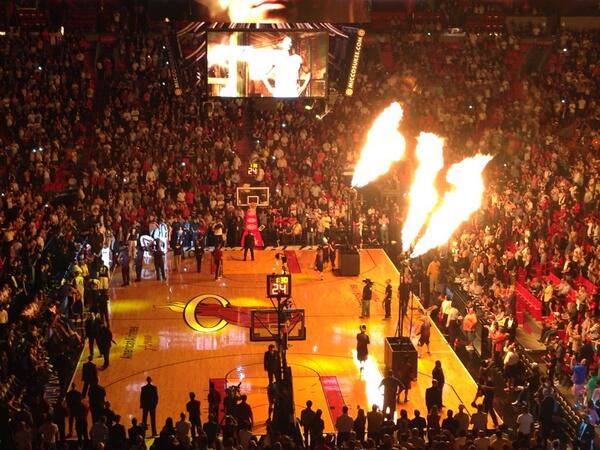 DUBS ALL DAY! I also got to sport a custom shirt design by Tony.psd in the Warriors Blue and Yellow – in fact there were lots of Golden State fans in the crowd Thursday night… so that was fun to see too!!
And — post game my friend Maite and I were invited to check out "HYDE" – the 'exclusive" court side club, which was nice because I hadn't been down there yet when it was "club" time… and coincidentally I ran into my friend Jenn, who was visiting Miami from the Bay! Good times!